ABOUT US
From Birmingham to London.
From 2012 to 2021.
We tell you the whole story of SLAMBURGER.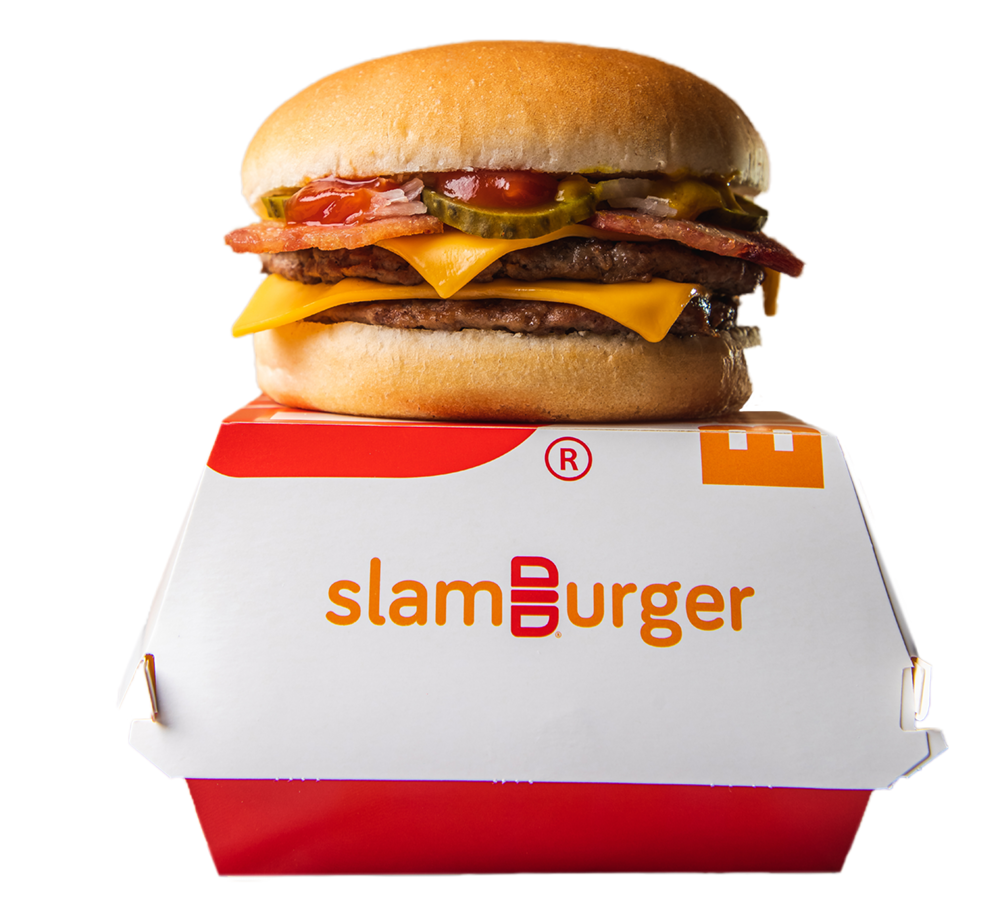 Birmingham, Small Heath, 2012.
Called Slam at that time, known by the customers as Slam's, we opened our first shop on Muntz street, off Coventry Road. A real success…
Birmingham, Ladypool Road, 2016.
We are moving! Bigger shop, bigger dreams. SLAMBURGER is becoming the official place for halal burgers in Birmingham.
Birmingham, Ladypool Road, 2017.
We are growing! The shop wasn't big enough to welcome you. We doubled the surface. Now it's official, if you want a halal burger, there is only one place in Birmingham.
London, Walthamstow, 2019.
We are expanding! The time has come for SLAMBURGER to conquer the UK. Let's start with London with our first branch in Walthamstow, East London.
Birmingham, Alum Rock, 2020.
After a real success in London, we are back in Birmingham with a second store. The first restaurant wasn't enough to meet the growing demand. The community of Alum Rock welcomed us in the best way.
Luton, 2020.
After only a few months, SLAMBURGER continued to expand and decided to settle in Luton.

Aylesbury, 2021.
We've started the year 2021 by opening our 5th restaurant in Aylesbury.
Reading, 2021.
Good start for our 6th shop with a crowd on the opening day.

100% BEEF
All our beef patties are made with 100% beef. You can go for 45g patties with the famous Cheeseburger, the Giant Max or our superstar, the Big Slam. We also use 90g patties as you can find in the Wooper or the Royal Smokey.

100% HALAL
Halal standards are highly valued at SLAMBURGER®, as we aim to serve you the best food quality. We make sure that each one of the items on our menu are 100% halal.

FRESH INGREDIENTS
Every day, the chicken and vegetables are brought in and finely prepared for your delight. We carefully select the best items to ensure your food is always at its best.

5 STARS HYGIENE
All our restaurants are regularly checked and subjected to very strict hygiene standards which meet the same standards allowing us to obtain 5 star food hygiene rating in our first restaurant in Birmingham.

MADE TO ORDER
More cheese? No tomatoes? Extra sauce? We make it just the way you love it. Every time you order at SLAMBURGER®, we freshly prepare your food just for you.

ENVIRONMENT
Recycling and waste management are two of the biggest environmental challenges. At SLAMBURGER®, we are committed to work with the best partners to ensure that we keep our streets clean and tidy.

« Quality is outstanding, atmosphere is nice with a clean environment.« 
Sabeel Bashir, Google review 2018.

« The burgers and fries are made to order, it's so fresh.« 
Mr Mann, Google review 2019.

« Best customer service and burgers you could imagine.« 
Hashim Yousaf, Google review 2016.

« Good quality burgers. Quick service. And tasty food« 
Jebran Zahid, Google review 2020.